July 30 2020 – Jodie Nicholson
The epitome of 80's style aesthetic Hunza's designer Pete Meadows and creative Director Georgiana Huddart re-launched Hunza in 2015 adding on the G in 2015. You will find 80s referencing in each piece making each style timeless yet with modern twists! Gotta love the 80s, we will be wearing our one pieces on the beach and also as bodysuits, think under boilersuits or maxi skirts, just keep the spritz to a minimum!
  Pretty woman, walking down the beach...This classic cut has been updated with beautiful contemporary tortoiseshell detailing. Don't make a big mistake, choose your Hunza G now and she will stay with you forever, we love a fairy-tale ending.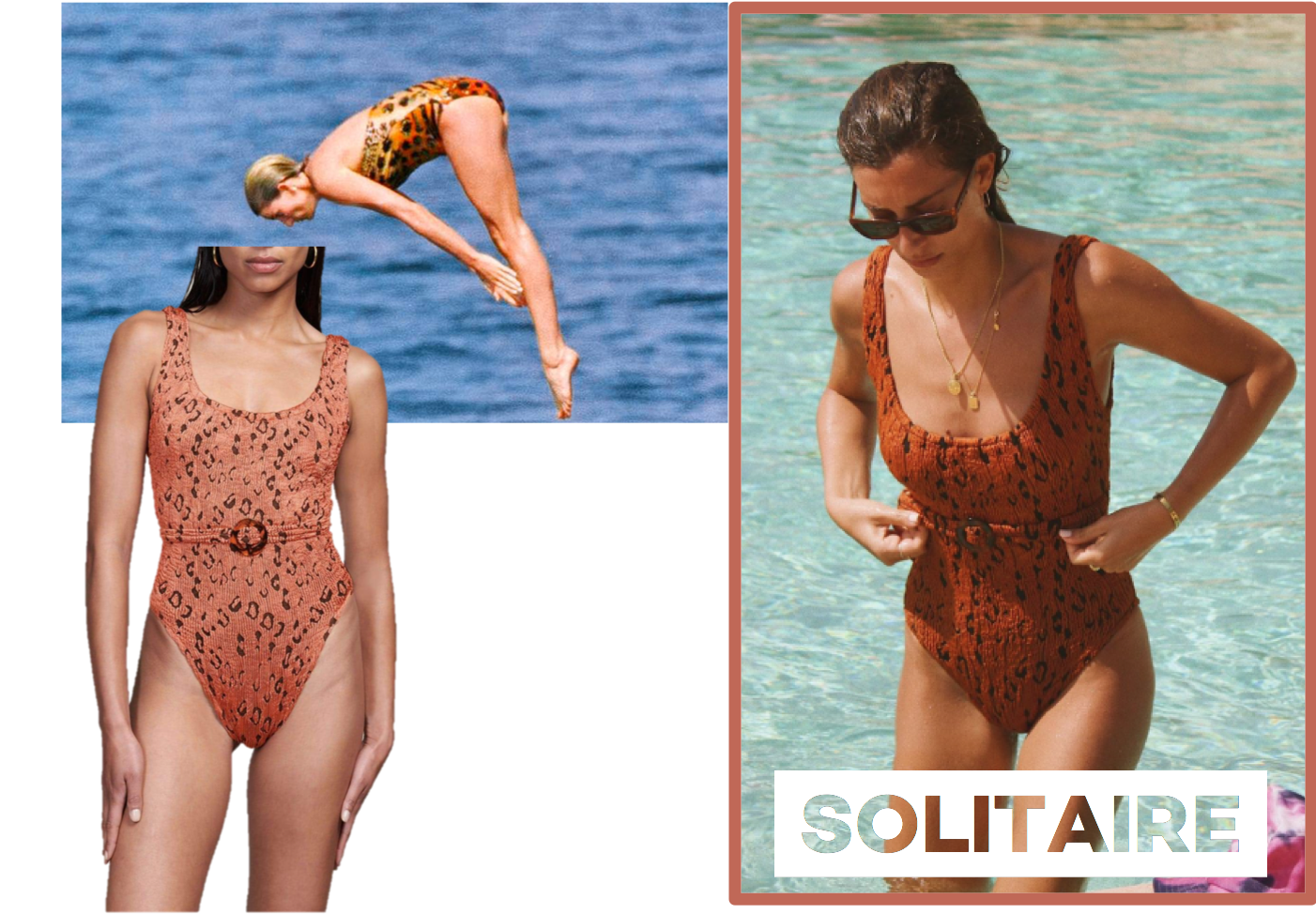 If you thought leopard couldn't get better you were wrong! The ultimate sophisticated swimsuit (if princess Diana can wear a Leopard one piece we think this swimsuits deserves that name) the sold out everywhere Solitaire swim is for lovers of shape and attention to detail. This one-piece swim bares an attached belt at the waist for added curve, hand-finished with tortoiseshell detail. Enough support from the crinkle for small to large chests makes this a firm favourite amongst all.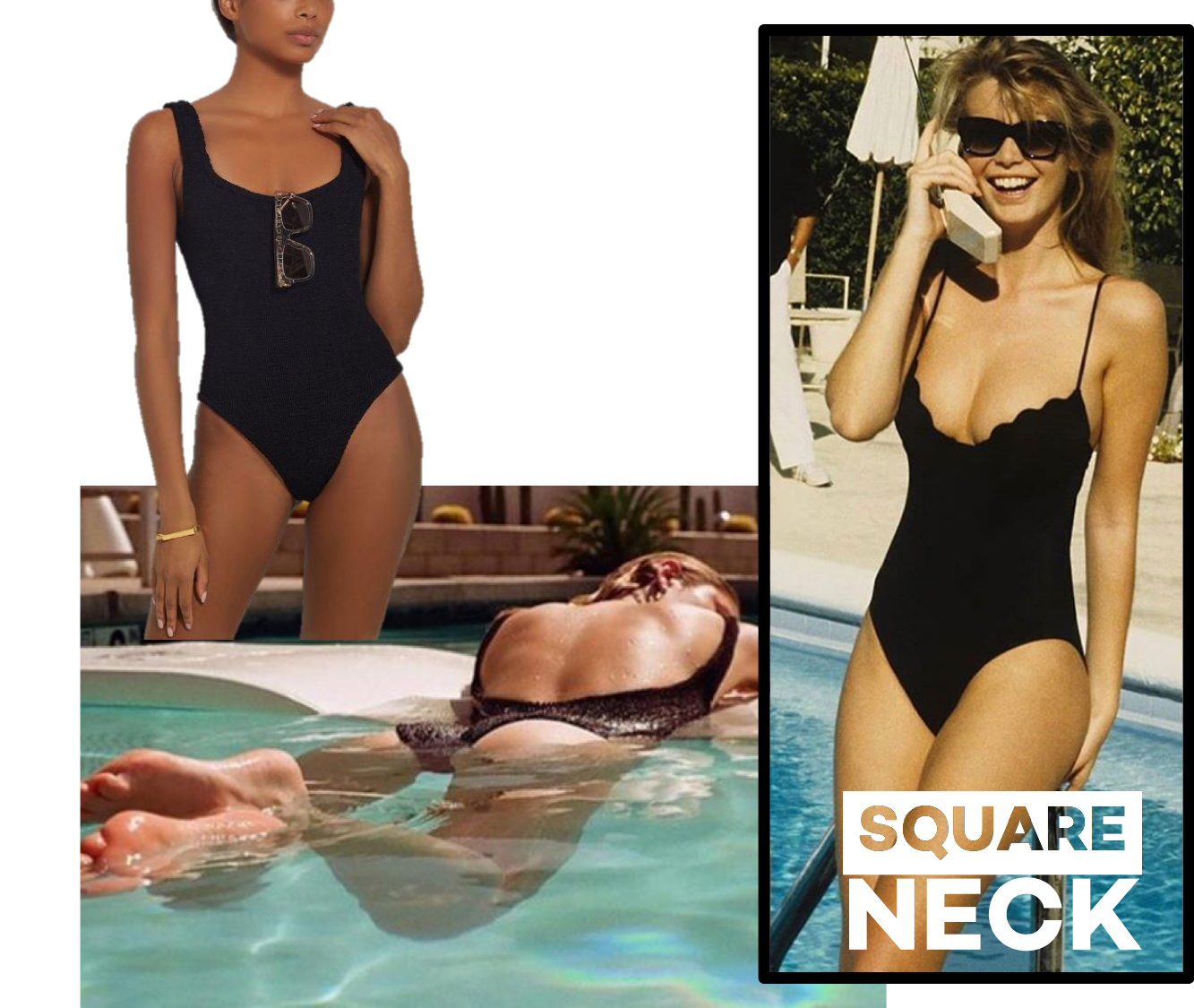 Hello? Yes this swimsuit really does hug the body in all the right places, thats why we love crinkle! The classic black swimsuit has been updated with a new angular square neckline and slightly lower back. Ideal strap width for support, without subtracting style.