April 21 2020 – Jodie Nicholson
The British Fashion press have really shown up for small independents who have websites during this unprecedented time, and we could not be more thankful.
Last week The Times mentioned Bottega as 'one of the best local boutiques to shop online during lockdown'
You Magazine featured Bottega in their
'Lets Hear It For The Little Guys' piece.

We've included the articles below in case you missed them...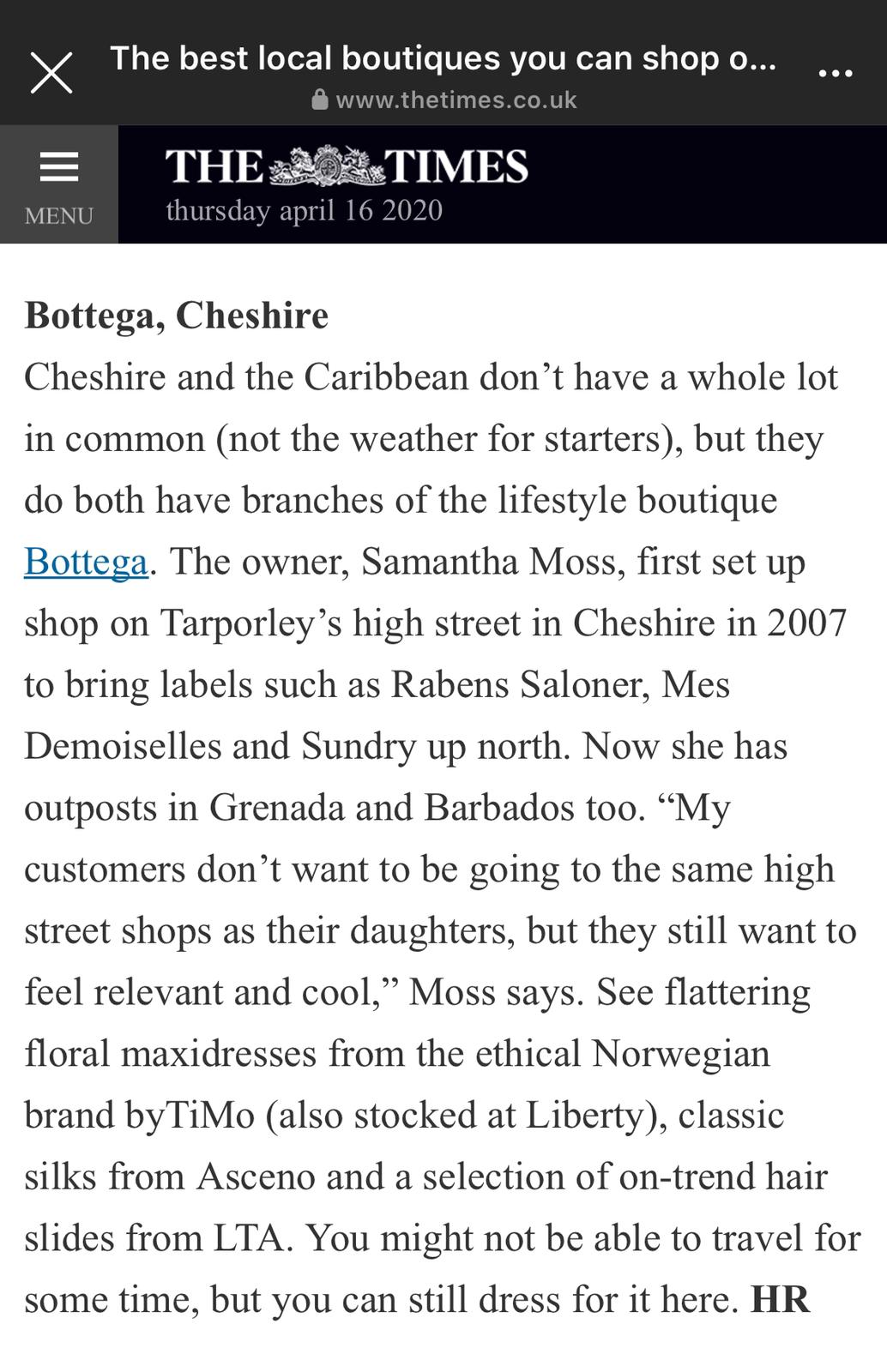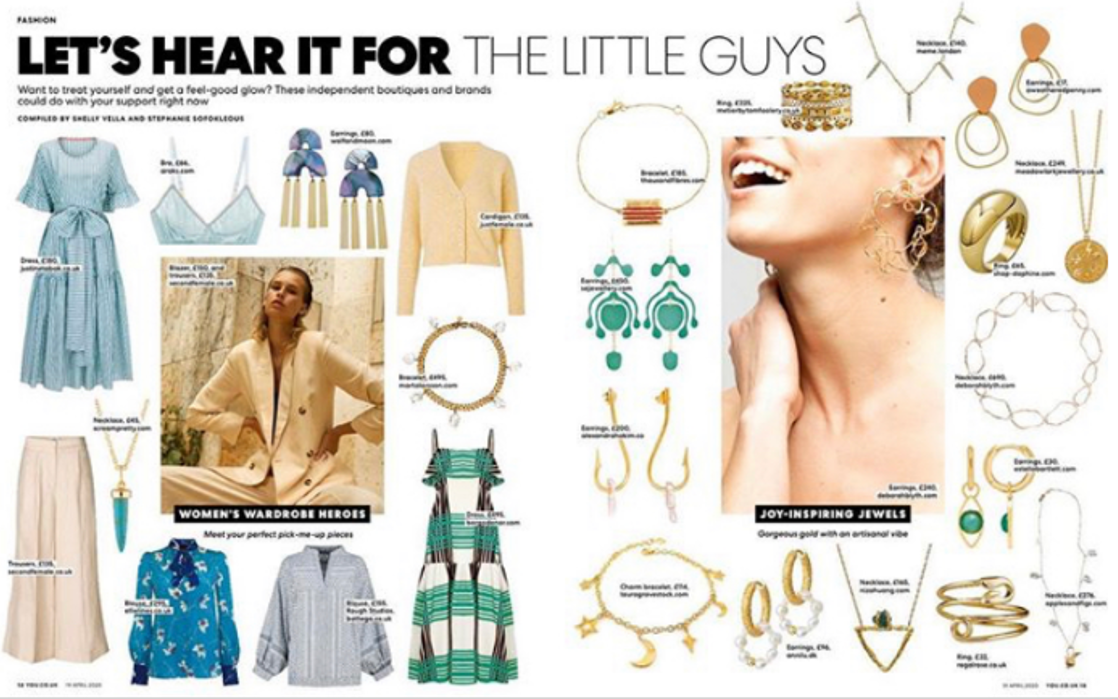 We wanted to thank YOU for shopping online at Bottega and small independent boutiques alike. As a Bottega customer you will know we aim to support other women in business such as recently introducing the Worn Out Project to our brand portfolio. We support small independent brands such as Dilli Grey where 10% of their profits go to feeding her team in Jaipur. We also truly care about sustainability and only introduce or support brands that are.
How You Can Support Other Small Business's
We wanted to encourage everyone who buys anything from not just Bottega, but any small business, to post a photo of your purchase, tagging the company and the brand if applicable.
Even if your post encourages just one person to shop small or drives one person to their business, you have supported them.
We wanted to thank our customers who do this already at Bottega, your support means the world to us.


Thank you, thank you, thank you!