April 16 2020 – Sam Brightmore
Meet Dolly Alderton, she is the inspiration for today's newsletter, she is an author journalist and podcast host. Recently, she shared on social media the handwritten list pictured below containing all the things she WILL be doing after lockdown.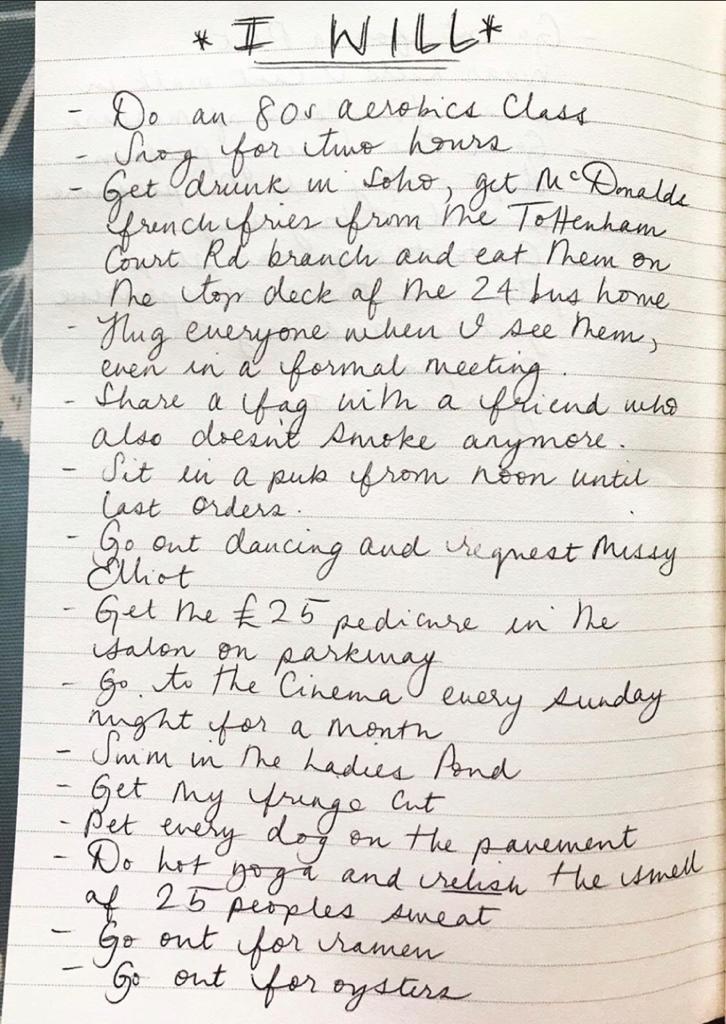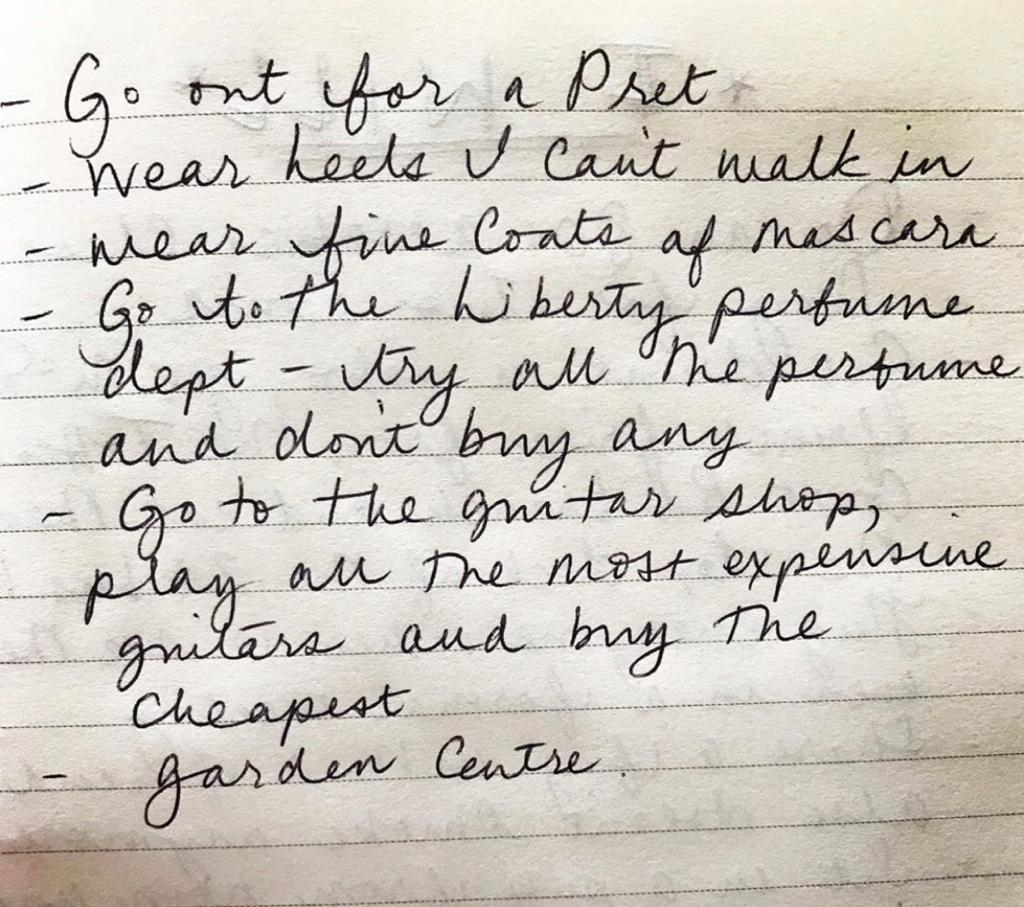 I was truly moved when I read Dolly's post lockdown list and it inspired me to write and share my own. It would bring me great joy if you could all join me and share a list of things you will be doing after lockdown. It's quite therapeutic and even if you do not wish to share your list, the act of writing down things you are looking forward to doing might bring you some joy, maybe even encourage your friends and family to do this and share with each other!

Thank you for joining me, we will rise together!
Stay Safe,

Sam
x